Our Massage Therapist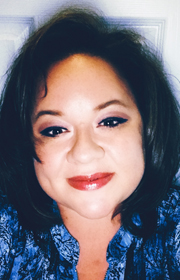 Tracy has been healing injured, post op patients and athletes since 2010. She graduated top of her class from American Institute of Massage and Wellness in Margate, FL. She specializes in medical massage, injury rehab, pre and post-surgical therapy, and manual lymphatic drainage . Through the years Tracy has helped many patients avoid surgery, correct postural imbalances, and dramatically reduce pain levels and swelling. Tracy has combined this knowledge to assist patients who also need post plastic surgery care.  She has completed many advanced educational therapy courses including manual lymphatic drainage advanced level, neuromuscular massage, myofascial release, scar release, trigger point therapy,  and MPS (microcurrent point stimulation) therapy.
Before moving to the Treasure Coast, Tracy assisted Dr. Lisa Corsa, chief physical therapist and osteopath at Premier Therapy Solutions in Boca Raton, FL.  Tracy also managed a massage clinic of 1400+ clients and 40+ staff members. She over saw all client therapy protocols and staff trainings while maintaining her own private clientele.
Tracy is passionate about giving the best personalized care and treatment to each patient and is honored to work with the amazing staff at Grassam Spine and Wellness!
---
Our Massage Therapist | (772) 286-5433